Stop an Obamacare bailout!
Did you know that Obama can bailout insurance companies destroyed by Obamacare? Tell your Senators to STOP the bailout now!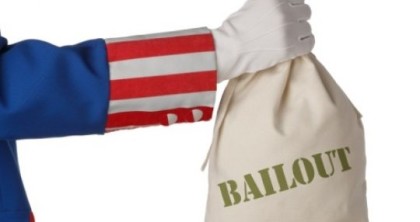 There is no time to lose. One of the biggest American health insurance companies — Humana — is already demanding taxpayers hand it a check for up to $450 million dollars in 2014 alone!
More companies are sure to follow and demand their promised bailout unless we force Congress to eliminate this provision of Obamacare!
We must stop this bailout now or we'll be paying billions to insurance companies for Obamacare's mistakes!
Tell your Senators that they MUST support S. 123 to STOP the coming Obamacare bailout! Simply fill out the form below and follow the easy steps to write a message to your Senators.
We don't have much time. So take action now!
First, Enter Your Zip Code