End the U.N.! Get the U.S. OUT!
It's time to end the United Nations! It's time to pull the U.S. OUT of the U.N., cut off all their funding and kick them out of the United States!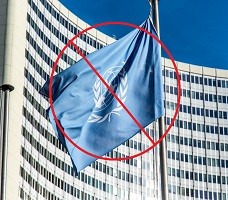 Dear patriot,

We are TRILLIONS in debt, but Republicans in Congress and anti-Trump plotters in the State Department are working together to send the U.N. BILLIONS of your tax dollars -- so they can confiscate our guns, spread international "population control," shut down our factories and impose AGENDA 21!
It's time to put an end to the free ride for these unelected, international bureaucrats. Please help me get an up-or-down vote right away on H.R. 193, AMERICAN SOVEREIGNTY RESTORATION ACT. Please work with me to collect millions of PETITIONS to FORCE Congress to take action!

Sincerely,

Kelly
American Liberty PAC
First, Enter Your Zip Code