Audit the Fed! Pass H.R. 24 and End the Secrecy
Support Rep. Thomas Massie and his Federal Reserve Transparency Act of 2015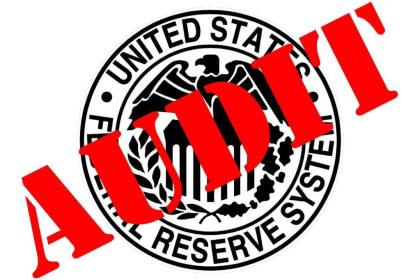 Why Audit the Fed? The Federal Reserve controls our lives. It issues all our coin and paper currency, determines interest rates, and sets the course of our nation's monetary policy. The Fed is the banker's bank, the federal government's bank, and, as such, it is the most powerful and influential financial institution in the world. Since the Federal Reserve was established, the United States has experienced the Great Depression, the high inflation and unemployment of the 1970s, the stock market crash and banking crisis of the 1980s, the market turbulence of the 1990s, and, most recently, the 2008 financial crisis. During the same period, the buying power of the United States dollar has fallen 95% under the Fed's stewardship – in other words, today's dollar is valued at approximately what a nickel was worth in 1913. And we have no idea what goes in in there.
Rep. Thomas Massie (R-KY) is relatively new to Congress, but he's full of fight AND he's a Constitutional conservative. He wants a "full audit of the Board of Governors of the Federal Reserve System and the Federal Reserve banks by the Comptroller General of the United States." It's the same thing that Dr. Ron Paul and Senator Rand Paul have been calling for for years.
This 2015 Bill stands a real chance because Harry Reid can no longer block it. The House has passed this bill twice before. Let's make the third time the charm!
Complete the simple form below and tell your Congressperson to support Thomas Massie's House Resolution 24. Demand transparency from this shadowy government agency.
First, Enter Your Zip Code